Proper Functionality Prevents Hazardous Consequences
Optimal function of safety relief valves can mean the difference between a normal work day and a catastrophe. Plus, performance issues can arise that compromise results if these valves are not regularly serviced. Here is a quick run down of when valves should be checked and serviced beyond when an obvious repair is needed.
Initial Installation Testing: Whenever a valve is first installed, initial safety and performance tests should always be a part of the installation process to ensure that the valve is functioning properly.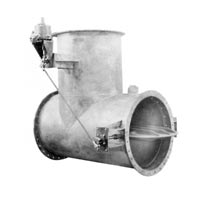 Scheduled Maintenance: Your valve service provider should inform you from the outset what the ideal maintenance schedule should be for your valve. You can also find this material in the manufacturer's specifications that were provided to you upon purchase. The best way to make sure that you don't miss out on a scheduled maintenance review is to build it into your calendar system as soon as you have a new valve installed.
Regular Inspection: Valve inspection should be a routine inclusion to your regularly scheduled site inspections. This is in addition to any valve-specific maintenance schedule.
Valve monitoring is now automated in many facilities. Computer systems can review and report on any critical issues, though wise manufacturers will not completely eliminate the human component of a double check using the above guidelines for testing, maintenance and inspection.
When Valves Require Maintenance or Repair
When you do find a critical valve safety issue that requires further action, it is typically a steam leak repair or a flange refacing. Mechanized diagnostic tools will determine where the malfunction is occurring and inform best next steps. Steam leak repair does not typically require a replacement of the valve itself. Flange clamps, flange replacement and direct leakage repair are employed to resolve the problem. If you are experiencing flange malfunction, refacing provides a new flange surface to reverse corrosion and other use damage.