Square and Rectangular Butterfly Dampers
Shan-Rod fabricated dampers are designed to give long, trouble free service in all low pressure service applications. The versatility of fabricated dampers allows Shan-Rod to design the damper to your specifications as required by your systems.
All valves are custom made with additional sizes available upon request.
Click images to view larger
---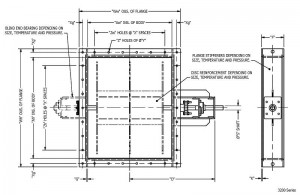 Single Blade – Heavy Duty (3200)
Single Blade
Inboard Carbon Bushings
Stuffing box pwr end only w/Lube-Purge fitting both ends
---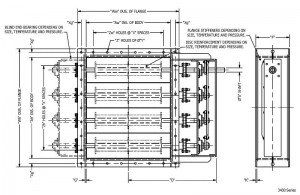 Multi-Louver – Heavy Duty (3400)
Multi-louver solid or airfoil
Outboard Ball Bearings
Packing Glands both ends
---